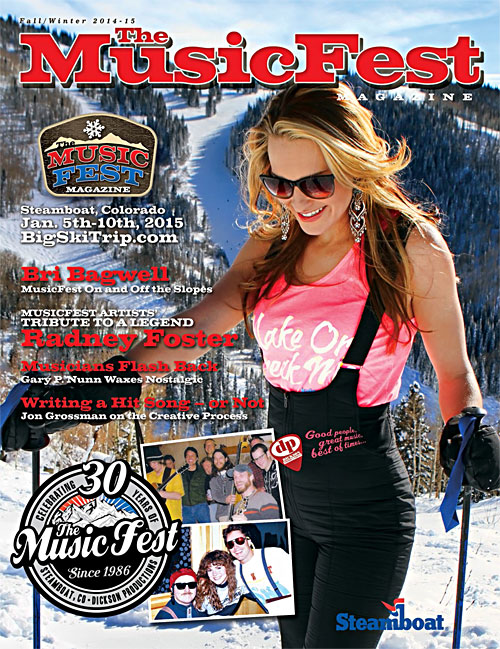 The latest issue of The MusicFest Magazine will hit the racks soon! Pick it up at Waterloo Records, Threadgills, BookPeople, and many locations on the UT campus.
The MusicFest Magazine hits the slopes - and the racks! – August 2014
AUSTIN, Texas - Eleanor and Ron have played a part in the production of the latest issue of The MusicFest Magazine – the magazine supporting The MusicFest – the largest group ski trip and music festival of its kind, which now celebrates 30 years of winter fun and talented musicians in Steamboat, Colorado.


themusicfest.com - view web site
Pranamedia merges with FuelFX - 2014
AUSTIN, Texas - FuelFX (out of Houston) has arrived in Austin, and focuses on 3D creative media, augmented reality, software development, litigation graphics, digital marketing, multimedia and instructional design. Eleanor is their Director of Operations and Accounts Manager for Austin. This merger offers clients the continued excellent services, and the expansion of Pranamedia's service capacity. What could we do for you?


FuelFX.com - view web site
SongwritingWith:Soldiers - 2013
AUSTIN, Texas - Darden Smith unites members of the U.S. armed forces with professional songwriters and musicians to help wounded soldiers and their families. Read more about Darden's experience and see how the program works below.


SongWritingWithSoldiers.com - view web site
GaneshFest - 2012
AUSTIN, Texas - We're currently working on new marketing for the annual yoga and music event in downtown Austin.


STOP DISD
DALLAS, Texas 07.12 - Our friends in East Dallas neighborhoods are standing up against the clutches of eminent domain. See their story below.


StopDISD.org - view web site
Singer-Songwriter Darden Smith Launches New Website and New Music
AUSTIN, Texas - The launching of Darden Smith's new website coincided with his most recent release, Marathon. Visit his site for show dates, CD purchases, photos, news and events.


DardenSmith.com - view web site
Lights, Camera, Action...
AUSTIN, Texas - Jimmy Lindsey, Director of Photography, working closely with many talented and well-known directors and actors throughout his career, launched a new web site to exhibit his latest work on film as well as photography.


JimmyLindsey.com - view web site
Visto to receive $267.5 Million in agreement
TYLER, Texas - Working with lead counsel to Visto, which in May reached an agreement to receive $267.5 million from BlackBerry maker Research in Motion, settles a three-year patent dispute.


Trial graphics and legal animations - Read more
$290 Million in Damages - Judge upholds Verdict against Microsoft
TYLER, Texas - National law firm of McKool Smith is announcing a permanent injunction and total damages and interest of more than $290 million against software giant Microsoft Corp. (NASDAQ: MSFT) in a Texas patent infringement lawsuit won by Toronto-based technology provider i4i Inc.


Trial graphics and legal animations - Read more

View news archive